Know Your Debt Relief Options!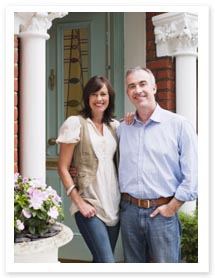 In order to get out of debt as fast as possible, it's important to know your options.
We've outlined several of the most popular alternatives in the table below. While many people find that Debt Settlement offers the most benefits, some also consider Debt Consolidation, Credit Counseling and Bankruptcy.
In order to ensure you make the best decision for your situation, we urge you to fill out this short form and receive a free, no-obligation quote and consultation.
Our knowledgeable Christian Debt Advisors will help you determine a comfortable monthly payment and show you how you can reduce your debt and become debt free in as little as 24 months. Plus, you can get started for free and pay no fees until your debt is reduced.

Debt Settlement through FaithWorks Financial

Reduce overall debt?

Yes

Become debt free in as little as 24-36 months?

Yes

Instantly reduce your monthly payment?

Yes

Easy to begin?
Yes. No credit check. No waiting period. Approval in minutes. 

Get your free no-obligation quote

!
In-line with Chistian Principles? 

Yes

Other important factors:
Dedicated Christian Debt Advisor. No credit check. No upfront fees. One simple low monthly payment. 

Get started for free

!

| | |
| --- | --- |
| Reduce overall debt? | No. Entire debt repaid plus interest. |
| Become debt free in as little as 24-36 months? | No. Can take as long as 5-7 years. |
| Instantly reduce your monthly payment? | Maybe. |
| Easy to begin? | No. |
| In-line with Chistian Principles?  | Yes |
| Other important factors: | One monthly payment. |

| | |
| --- | --- |
| Reduce overall debt? | No. Entire debt repaid. |
| Become debt free in as little as 24-36 months? | No. Can take as long as 5-7 years. |
| Instantly reduce your monthly payment? | Maybe. |
| Easy to begin? | No. |
| In-line with Chistian Principles?  | Yes. |
| Other important factors: | Companies are often compensated by both creditors and debtors. Budget created. |

Home Equity Line of Credit or Second Mortgage

Reduce overall debt?

Yes

Become debt free in as little as 24-36 months?

Yes

Instantly reduce your monthly payment?

Yes

Easy to begin?
Yes. No credit check. No waiting period. Approval in minutes. 

Get your free no-obligation quote

!
In-line with Chistian Principles? 

Yes

Other important factors:
Dedicated Christian Debt Advisor. No credit check. No upfront fees. One simple low monthly payment. 

Get started for free

!

| | |
| --- | --- |
| Reduce overall debt? | No. Debt will continue to grow because of interest and fees. |
| Become debt free in as little as 24-36 months? | No. If you make minimum payments, you may never be debt free.  |
| Instantly reduce your monthly payment? | No. |
| Easy to begin? | N/A |
| In-line with Chistian Principles?  | As long as payments are made, yes. |
| Other important factors: | Proverbs 13:4 The soul of the sluggard craves and gets nothing, while the soul of the diligent is richly supplied. |

| | |
| --- | --- |
| Reduce overall debt? | Yes. |
| Become debt free in as little as 24-36 months? | Yes. |
| Instantly reduce your monthly payment? | No. |
| Easy to begin? | No. Usually takes months because of attorneys, court dates, hearings. |
| In-line with Chistian Principles?  | No. |
| Other important factors: | More difficult to qualify since lays changed in 2005. |

| | |
| --- | --- |
| Reduce overall debt? | Possibly. A repayment is developed. |
| Become debt free in as little as 24-36 months? | Possibly. |
| Instantly reduce your monthly payment? | Maybe. |
| Easy to begin? | No. Usually takes months because of attorneys, court dates, hearings. |
| In-line with Chistian Principles?  | No. |
| Other important factors: | Debt limits apply. If your debt is over a certain amount you can't file. |