Is Credit Counseling Right for You?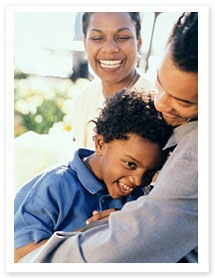 Credit counseling is a debt relief option that many people consider. On our Christian Credit Counseling program, all of your monthly payments are combined into one easy monthly payment. Your creditors will each receive a payment every month on this program, with a reduced interest rate so that you can become debt free fast!
While Credit Counseling can be a very effective way to reduce your interest rates and monthly payment, it does not reduce your overall debt. While on our Christian Credit Counseling Program, you willl be repaying the entire debt plus some interest.
To reduce your interest rates with our Christian Credit Counseling program, simply fill out the form on the right hand side of this page!
The benefits of Credit Counseling include:
One Easy Monthly Payment
Lower Interest Rates
Reduced Monthly Payment
A Plan to Become Debt Free!
While Christian Credit Counseling can be effective at reducing your interest rates and monthly payment, it is not a reduction of your principal balance.
If you're more interested in reducing your total debt and are in need of an even lower monthly payment, Debt Settlement may be a better option for you.
Not sure if Christian Credit Counseling is right for you? Want to make sure you make the right decision when it comes to getting rid of your debt? Click here to fill out our short form and request a free, no-obligation consultation with one of our knowledgeable Christian Debt Advisors.